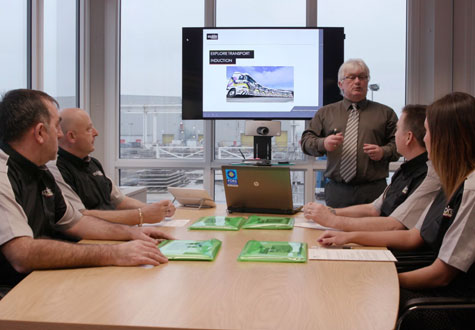 Our continuing success as a business is down to the talent, hard work and dedication of our people. That's why we value our people so much and that's why along with great job satisfaction, you can look forward to a competitive salary, employee incentive scheme and pension.
In all our locations you'll find we've created working atmospheres that are friendly, open and co-operative. Equally as important, we've established training and development programmes that could see you develop valuable new skills and experience. After all, we've ambitious plans for the future and we want our employees to grow with us.
We need a range of talents which are individually tuned. We need managers to keep our people inspired and motivated, engineers to maintain our assets and drivers to ensure our customers' goods turn up on time. The list goes on. With each role, we look for different skills and qualities.