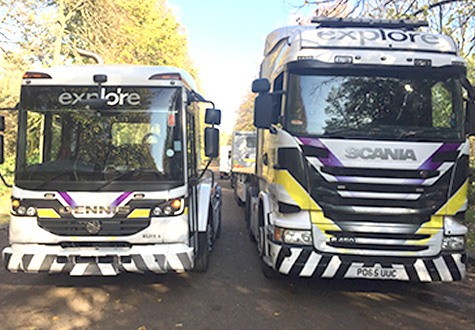 We go the extra mile. That's why we offer a groundbreaking solution to inner-city transportation with our unique Urban Tractor Unit. Our innovative solution to visibility dangers faced by drivers in city centre environments, our Urban Tractor Unit can take a full length trailer of up to 44 tonnes capacity, with the low level seating and full glass cab giving our drivers direct vision to see, assess, and avoid cyclists, pedestrians and other vulnerable road users.
When delivering into urban areas, our drivers enjoy the best view in the city.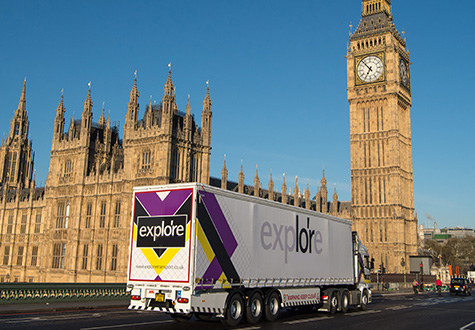 There's no one size fits all solution to safety. Our pioneering Urban Tractor Unit means we can efficiently tailor our transportation to suit both the needs of the motorway and the needs of the city centre, while maintaining the quality and planning our customers love. Dedicated drivers for our Urban Tractor Unit mean we're able to provide expert, highly-trained drivers with extensive knowledge of inner-city routes and roads, plus our pioneering self-contained offloading system and 3G G-Force activated multi-camera systems on all our vehicles. Fully FORS Gold and CLOCS compliant, we don't just meet safety standards – we aim to exceed them.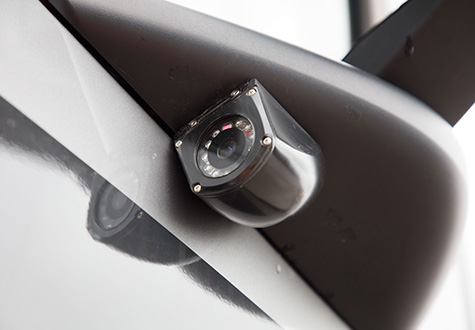 With our bespoke Transport Management System and precise GPS tracking for our entire fleet, we give our customers the power to track real-time updates on the ETA of their deliveries on any phone or tablet. Our dedicated technical support team mans our centralised planning function 7 days a week, giving our customers reliable support, speed and performance.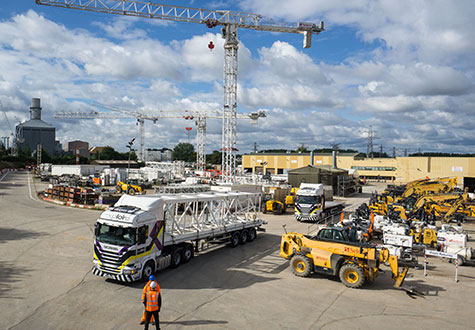 Unique. That's the word that best describes our Urban Tractor Unit. A trailblazing, elegant solution to visibility hazards in inner-city transportation, we're planning for our Urban Tractor Unit to become the Black Cab of the haulage world, with the experienced team and the sophisticated technical support to make your operation run perfectly.